Patient Centered Care
Abundant Life Health Centre was founded by Dr. Tammy Yuen, a Chiropractor who is passionate about promoting healthy living and using her skills to aid any and everyone she meets from the acute and chronic injuries they face. Because of Dr. Yuen's warm and caring personality, opening her own clinic was a natural choice to help her build deep relationships with her patients and attentively tend to their injuries, allowing them to enjoy life as it was meant to be – abundant.
Learn more about Dr. Tammy Yuen.
Abundant Life Health Centre puts your health first!
Your health is our team's focus! We strive to ensure our patients are comfortable at all times – from the moment you enter the reception area until the moment you check-out. We will do our very best to accommodate your busy schedule, examine your injury closely, deliver a clear & thorough explanation of the problem and recommend a treatment plan specific to you – designed to get you back to your regular lifestyle as soon as possible. If you have any questions at any moment during or after your visit, please let any of the Abundant Life team members know – we're here to help you!
Find us and book an appointment!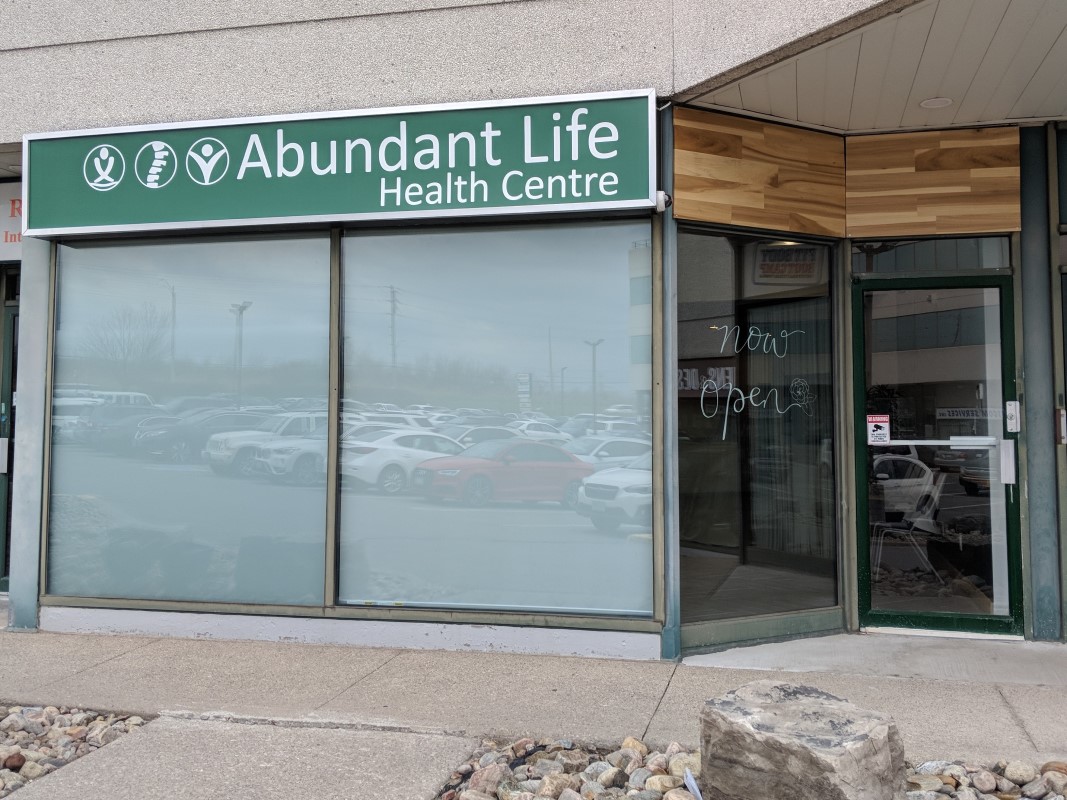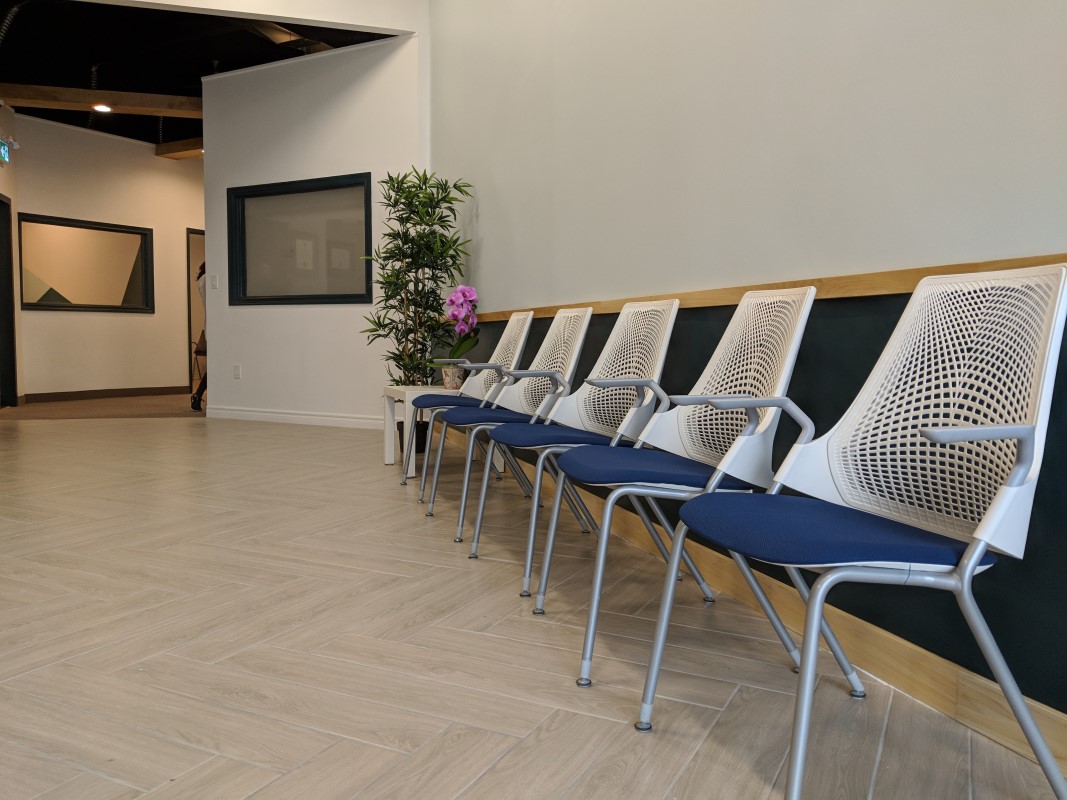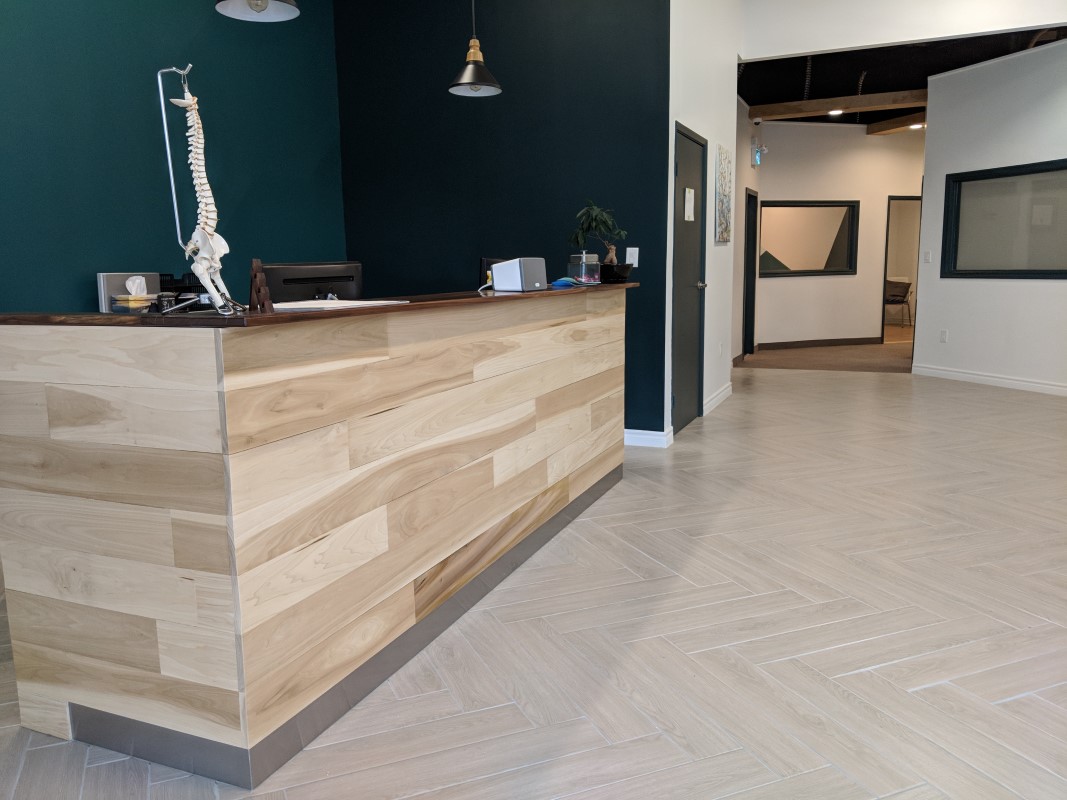 What to expect:
Our team is here to put your health first! Your first visit to Abundant Life Health Centre with a Chiropractor, Physiotherapist, Naturopath or Registered Massage Therapist will be a FREE initial consultation with one of our expert practitioners. Free Consultations will take 15-30 minutes, as the practitioner carefully listens to your description of the injury/ailment, examines the problem area, provides an explanation of the problem, including potential causes and set preventative measures, while also recommending a treatment plan. Patients that agree with the recommended plan can begin receiving treatments right away to start on your road to recovery (Fees apply based on the provided treatment). A full treatment plan and return visits, if necessary, will be recommended to help remedy your injury completely.
Learn more about the treatments we offer!
Subsequent visits range in time based on your treatment type, where the practitioner thoroughly examines how you are progressing on your recovery process. We believe full recovery requires effort from both the practitioner and the patient. Therefore, typical treatment plans include one or a combination of the services we offer at the clinic and rehabilitative exercises that are suitable for your body. We don't rush our patients just to make a quick dollar – our primary focus is ensuring our patient's comfort at every step in the process and a speedy recovery. We hope to see you soon and share in your successful path to recovery!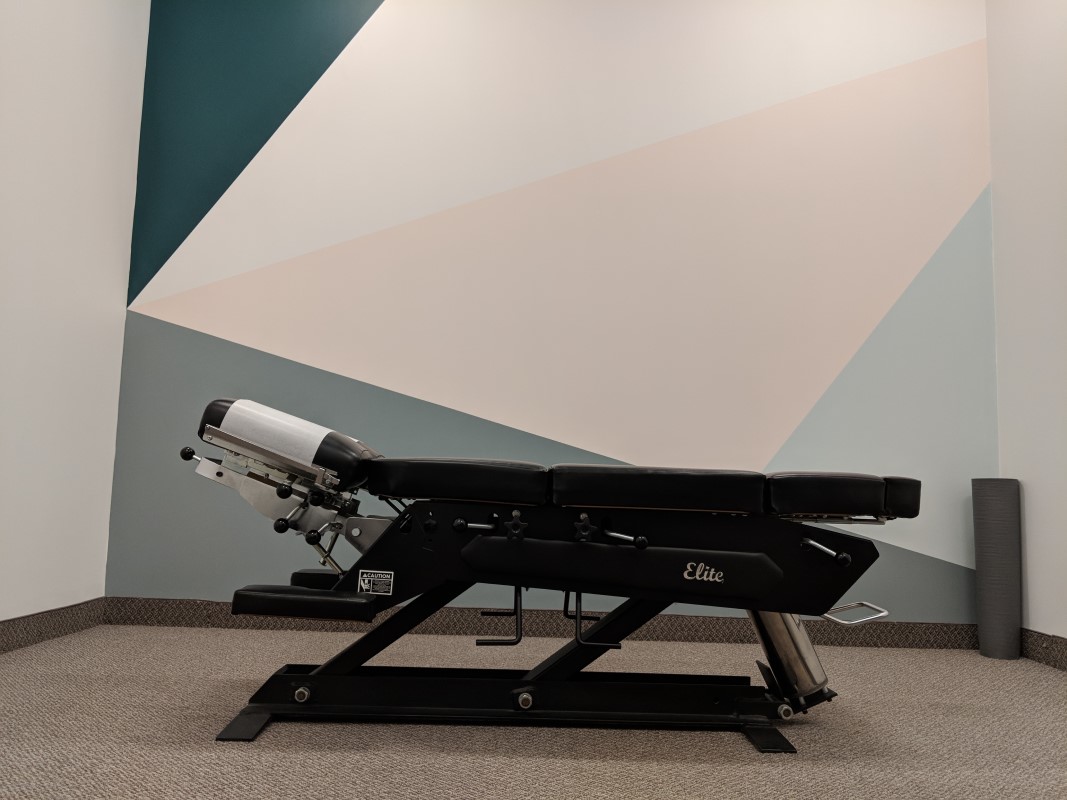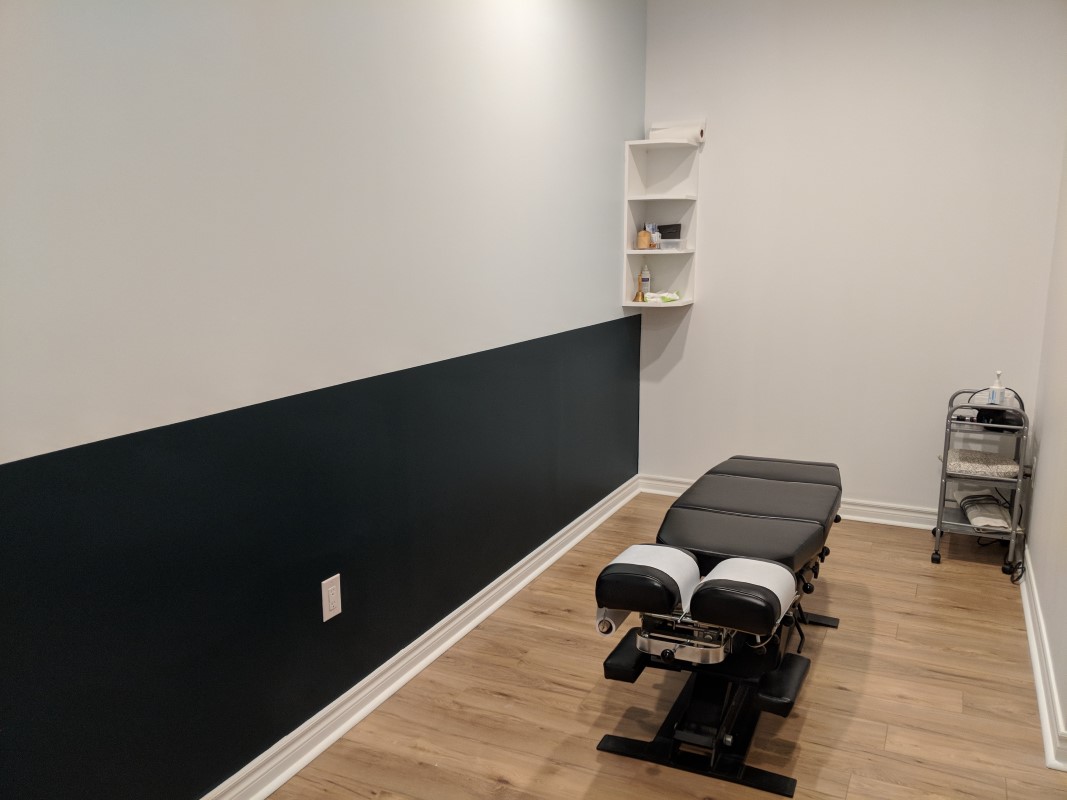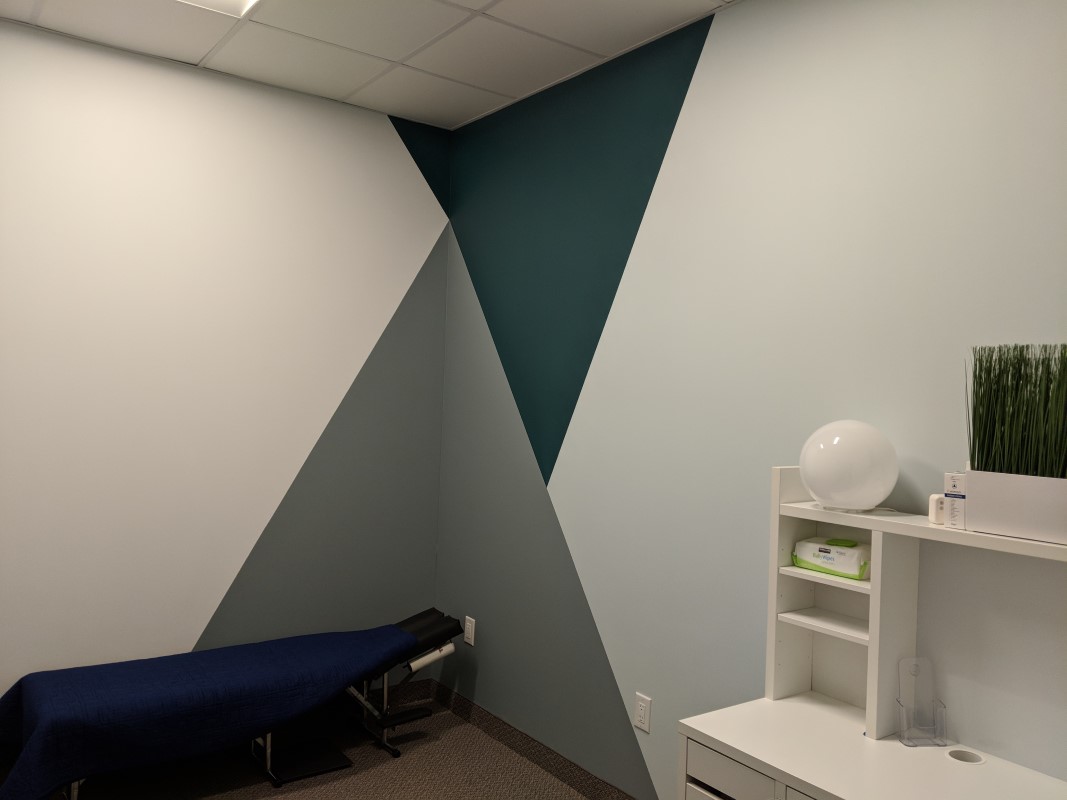 Which practitioner should I see?
Abundant Life Health Centre is a multi-disciplinary clinic. This means we have a variety of health professionals to address a variety of conditions you may have. Here is a brief description of our practitioners and they kind of conditions they commonly treat:
Chiropractic
Chiropractic is a non-invasive, hands-on health care discipline that focuses on the musculoskeletal and nervous system. In plain English, this means they are experts in addressing any issues that have to do with your bones, joints or muscles. This includes a range of acute injuries, or chronic developments. Chiropractic, while not exclusive to, often revolves around joint manipulation: a technique to reduce pain and increase range of motion while working in conjunction with other treatment techniques to improve a patient's overall quality of life.
Who should see a Chiropractor? Anyone! It doesn't matter if you are a professional athlete, weekend warrior or a regular Joe who sits in front of a computer 10 hours a day – many of us have battered our bodies one way or another and Dr. Yuen can address how to optimize your health and enjoy life the way you envision it.
Naturopathic Medicine
Naturopathic Medicine is a distinct primary health care system that blends modern scientific knowledge with traditional and natural forms of medicine. Its goal is to treat disease or recurring ailments through strengthening and stimulating your body's natural healing capabilities (i.e. your immune system), and to do so without the use of drugs, surgery or other treatments known to have negative side effects. The Naturopathic Doctor accomplishes this through the prescribing of safe and natural supplements and/or careful monitoring of your lifestyle and potential causes of ailments.
Who should see a Naturopath? Anyone that doesn't feel 120%, 100% of the time! Naturopaths treat a large array of conditions that include disease, gastrointestinal disorders, inflammation or autoimmune disorders. Even individuals who see themselves as 'healthy' can still make a number of improvements to strengthen their bodies and prevent future ailments.
Physiotherapy
Physiotherapy is a physical rehabilitation discipline that focuses on restoring movement and physical function through the prevention, treatment, and management of injuries and other conditions affecting movement. Physiotherapists are trained to identify the cause of these issues and develop a plan to address it. Physiotherapy can help you achieve your goals, like returning to a sport, getting through a work day more comfortably, being able to walk for longer distances, or playing with the grandkids. Physiotherapy treatment in a clinic context may include specific advice relevant to your situation, hands-on techniques to aid tight joints and muscles, electro-therapy/ultrasound treatment and a customized exercise program to improve flexibility, strength, endurance and balance.
Who should see a Physiotherapist? Anyone! Whether you're looking to promote the speed and proper recovery of a recent injury, address chronic pain & debilitation of joints/muscles or looking to improve preventative health/athletic ability through rehabilitative treatment.
Registered Massage Therapy
Massage therapy is the manipulation of soft tissues of the body including muscles, connective tissues, tendons, ligaments and joints. Massage Therapy is a clinically-oriented healthcare option that helps alleviate the discomfort associated with everyday and occupational stresses, muscular over-use and many acute or chronic pain conditions. Our massage therapy services are provided only by Registered Massage Therapists – practitioners who have completed education at an accredited school of massage therapy and passed examinations to ensure competencies necessary to safely and effectively provide massage therapy services.
Still have questions? Perfectly normal! Check our FAQ section or give us a call anytime.