Dr. Tammy Yuen, DC, BSc
Chiropractor, Clinic Director
[email protected]
Dr. Tammy Yuen obtained her Doctor of Chiropractic from the Canadian Memorial Chiropractic College in Toronto and received acupuncture training from the McMaster University Contemporary Medical Acupuncture Program. Prior to that, she obtained her Bachelor of Science from McMaster University as a double major in Biology and Psychology. Specializing in manual techniques such as motion palpation institute, Graston® technique, functional anatomy palpation, and upper-limb functional assessment, Dr. Yuen is dedicated to provide patients with evidence-informed and patient-centered care.
Dr. Yuen's caring personality has helped her realize the need to serve the community by enabling her patients to enjoy life abundantly. She is a firm believer that each patient is unique; requiring a specific and customized treatment plan that promotes a rapid recovery and prevents future recurrence of injuries. While indiscriminately serving patients of any stage of life, as a female Chiropractor, Dr. Yuen is specifically passionate about prenatal and postnatal Chiropractic care and is excited to help provide care to pregnant women in a very exciting stage of their life.
Dr. Yuen was born in Edmonton, spent most of her childhood in Hong Kong and eventually moved to Toronto to attend high school. Dr. Yuen is Fluent in both English and Chinese, and is passionate about providing health care on a local and international scale and has participated in medical missions to Nicaragua and the Dominican Republic to provide health care services in areas lacking developed health care infrastructure. Dr. Yuen's Christian values motivate her to utilize her talents to aid those in need, and are constantly refining her to become a humble leader in the health care field.
Dr. Yuen is actively involved with interprofessional health care, which seeks to alleviate the over-burdened health care system and improve patient care through the collaborative work of various health professionals. Dr. Yuen was president of the Interprofessional Education (IPE) Council as a student and previously provided care at St. Michael's Hospital, one of Canada's first hospital-based chiropractic care clinics and a leader in the development of interpofessional health care in Canada. Working together with different health disciplines has inspired her with the passion of patient-centered care and continually inspires her to ensure that patients always receive the best care available.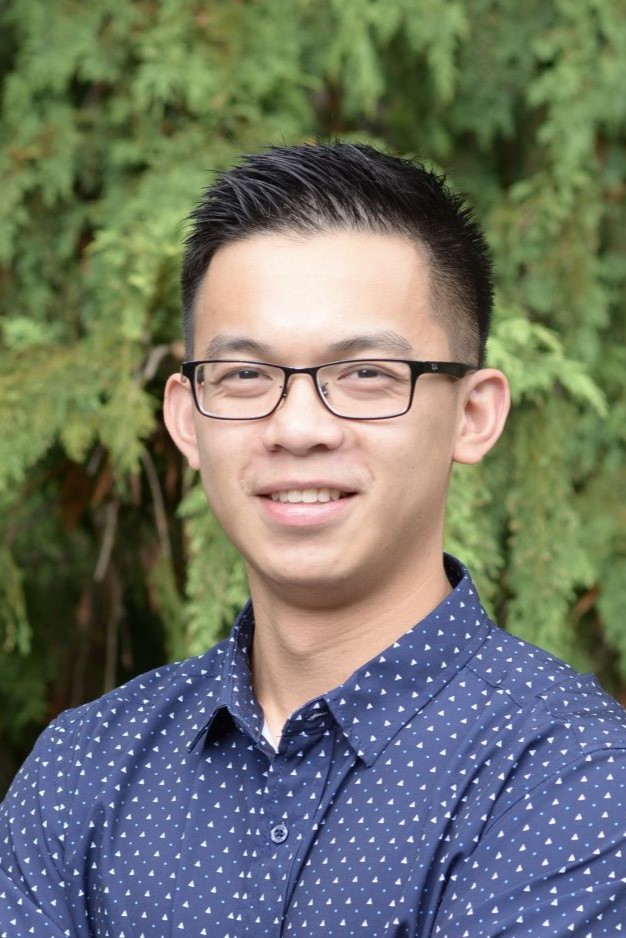 Dr. Phil Tsang, DC, BSc
Chiropractor
Dr. Philemon Tsang obtained his Doctor of Chiropractic from the Canadian Memorial Chiropractic College in Toronto where he also received his certification in Functional Integrated Acupuncture. Prior to that, he received a Bachelor of Science in Honours Kinesiology from McMaster University. Dr. Tsang is an expert in manual techniques such as functional anatomy palpation, soft tissue therapy and spinal manipulation. Dr. Tsang strives to provide holistic evidence-based patient-centered care and encourages patients to become invested in their own health so that they can enjoy their life to its fullest potential.
Dr. Tsang is fluent in English and conversational in Cantonese. Dr. Tsang lives an active lifestyle through CrossFit and a variety of recreational and intramural sports. Dr. Tsang's Christian beliefs inform every aspect of his life and is a driving force behind his desire to care for and help people. Dr. Tsang strives to maintain a balanced lifestyle in all aspects and is constantly motivated to improve on a day-to-day basis, a worldview that he invites his patients to adopt as their own.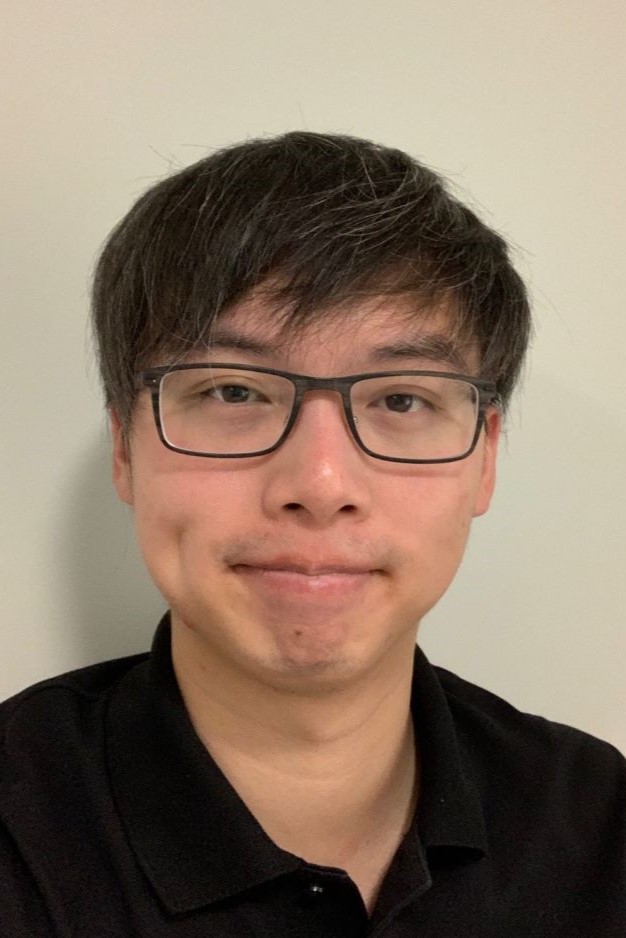 Matthew Lai, RMT
Registered Massage Therapist
Matthew Lai is a graduate from the well-established and highly respected Sutherland-Chan School of Massage Therapy diploma program. Matthew passionately employs the fundamentals and advanced techniques of massage therapy which includes General Swedish Techniques, Lymphatic Drainage, varying Hydrotherapy Modalities, Myofascial Release Techniques, Pregnancy Massage, and Thai Massage. Through numerous clinical opportunities, Matthew has experience working with patients across multiple backgrounds including dealing with osteoarthritis, chronic disorders, post-surgery rehabilitation patients, stroke survivors, and hospital patients receiving palliative care.
Matthew's approach behind giving effective treatments is not only to relieve immediate physical pain or restrictions his patients may be experiencing but to also work alongside them in building a healthier lifestyle according to his patients' needs. Matthew made a career change from accounting to pursue a passion in massage therapy. Matthew has first-hand knowledge of what many people suffer through from working long hours at their desks as well as the high-stress environments they have to go through on a daily basis. His hope through his practice as an RMT is to help as many people learn to become more in tune with their bodies just as he did once he began his journey as a healthcare professional.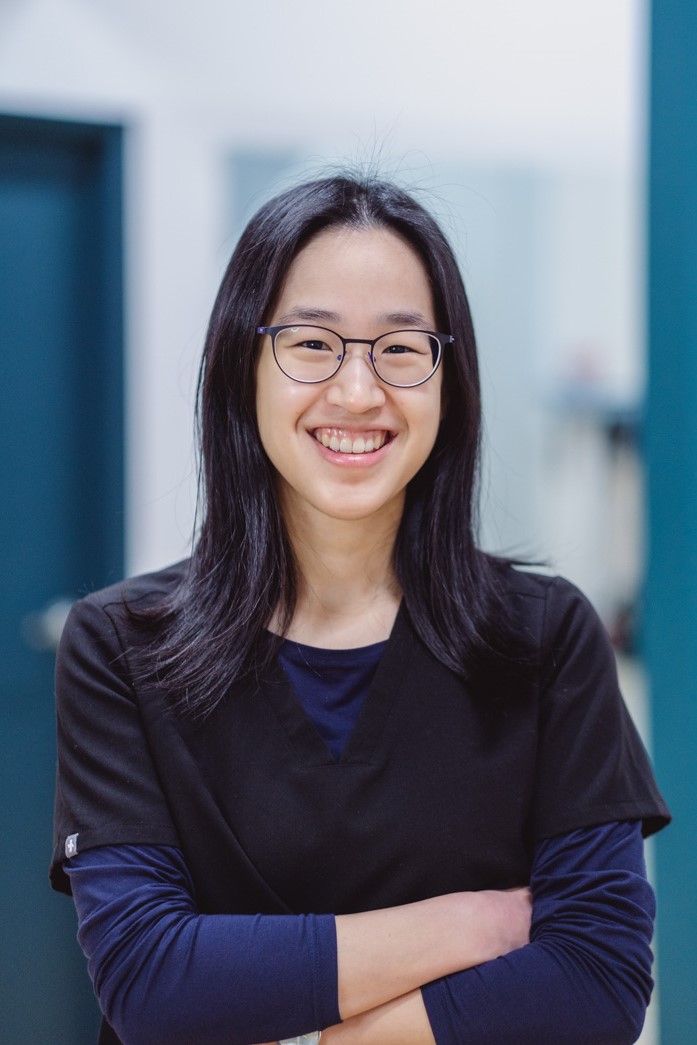 Sabrina Kan, PT, MScPT, BMSc
Physiotherapist
Sabrina Kan obtained her Master of Science in Physical Therapy from the University of Toronto following her Bachelor of Medical Sciences from Western University. She has additional accreditations in manual therapy, Selective Functional Movement Assessment and Contemporary Medical Acupuncture. Sabrina strives for excellence in treatment techniques and has been a Clinical Instructor for student Physiotherapists at the University of Toronto. She has worked as a Physiotherapist in a clinic setting throughout her career and has extensive experience treating a wide range of patient demographics and injuries. Sabrina has a unique approach in helping patients in setting and achieving their physical health & recovery goals while building rapport with patients through her calm and welcoming personality.
Sabrina is fluent in English and conversational Cantonese. She has a hands-on focus to help patients improve their physical health and achieve their goals, ranging from athletes returning to peak performance, to elderly looking to play with their grandkids without physical ailments. Sabrina stays active by running in her neighbourhood and exercising at home. She has a musical background and plays the piano and acoustic guitar and enjoys jokes involving word puns.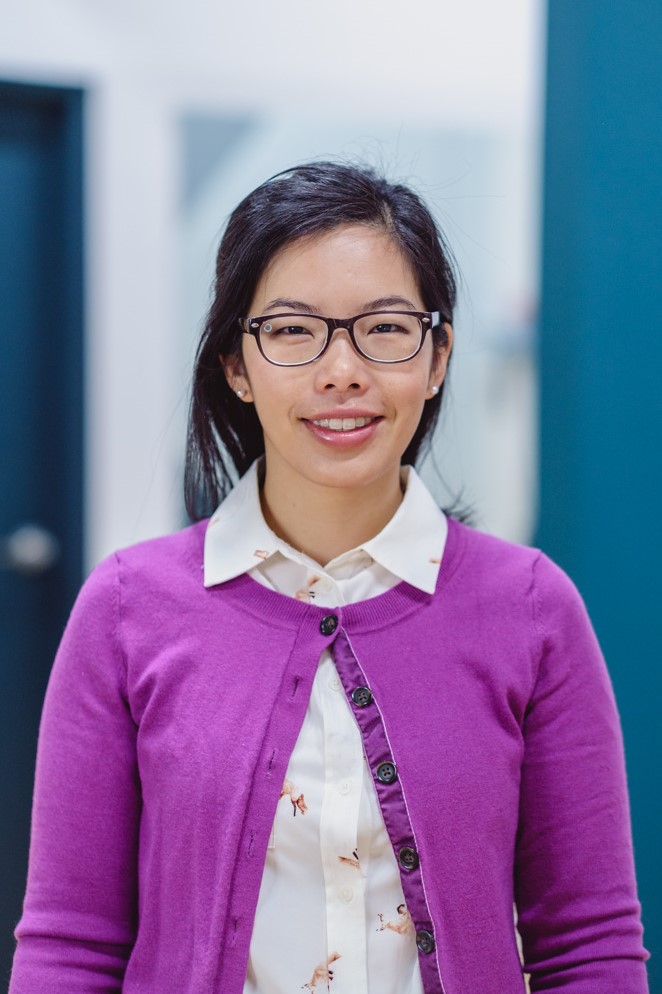 Dr. Michelle Lo, ND
Naturopathic Doctor
Dr. Michelle Lo completed her undergraduate education at McMaster University in Kinesiology before attending The Canadian College of Naturopathic Medicine (CCNM). She received the Richard McCrorie Award in 2009 for exhibiting the qualities of compassion and integrity in patient care. Michelle completed her internship at the Robert Schad Naturopathic Clinic where she pursued a focus on pediatrics. After completing her studies, she also interned at the Chinese Medical Hospital in Guang Zhou, China, focusing on acupuncture and Traditional Chinese Medicine. She has treated a number gastrointestinal disorders with success and also sees patients with chronic inflammatory or autoimmune disorders.
Michelle joins the talented Abundant Life Health Centre team to assist our patients with improving their quality of life through modern scientific knowledge that does not rely on drugs, surgery or other conventional treatments that maintain negative side effects. She takes a special interest in health education and public speaking and has been invited to a number of speaking engagements at the Town of Markham, Health Fairs, and Corporate events. She is a certified member of the Board of Director of Drugless Therapy – Naturopathy (BDDT-N) and is a certified member in good standing with the College of Naturopaths of Ontario (CONO).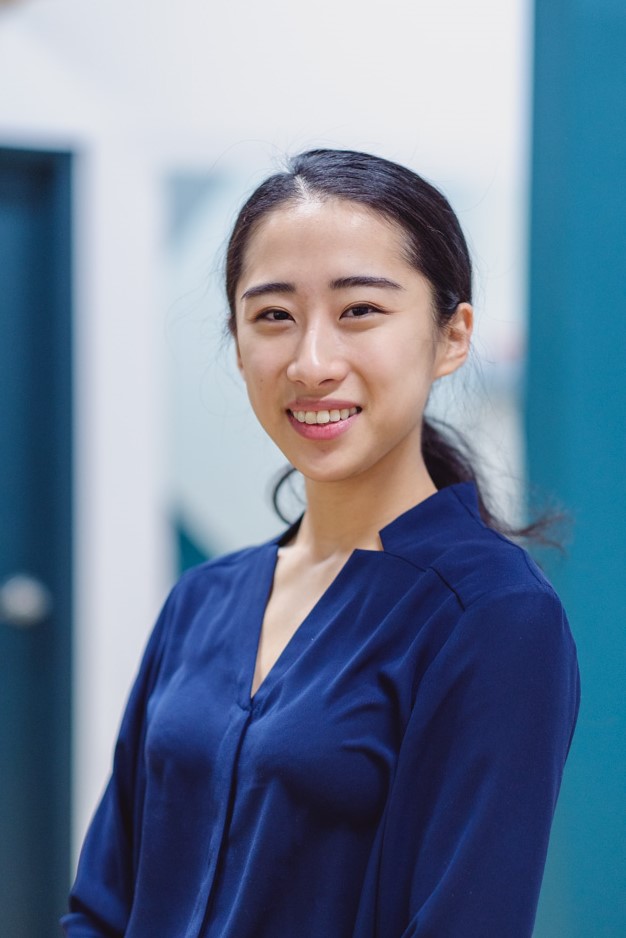 Lisa Z.
Clinic Administrator
[email protected]
Lisa joins the Abundant Life Health Centre team as the clinic administrator after having studied Architecture at the University of Toronto. Lisa's friendly voice is likely the first interaction you'll have with our clinic whether you call in with questions or to greet you when you first enter the clinic! Her background includes work in orphan care, leadership in non-profit initiatives, as well as experience in various administrative roles.
At the clinic, she takes care of administrative functions for the healthcare providers, allowing the staff to focus on delivering the best possible patient care. For patients, Lisa is happy to serve you in English or Mandarin Chinese. She'll take care of any inquiries you may have, and is committed to ensuring that you and your family receive exceptional support and assistance throughout your time with us.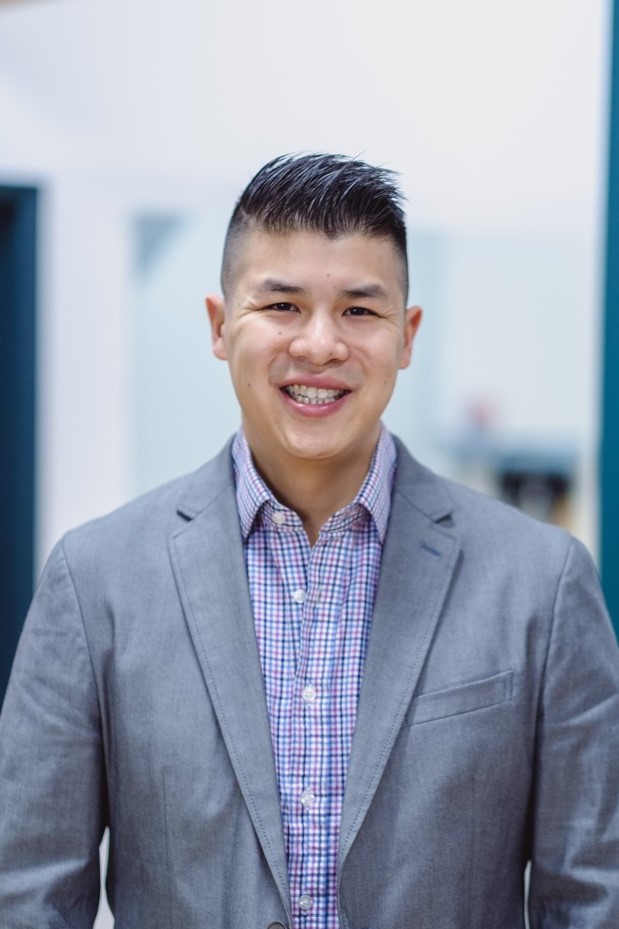 Derek Ma, CPA, CA, MAcc
Business Manager
After receiving his Master of Accounting from the University of Waterloo, Derek obtained his Chartered Accountant designation from the Institute of Chartered Accountants of Ontario. After small stints in business consulting, project management and product marketing analysis, Derek spent three years at the top-ranking global accounting firm, PricewaterhouseCoopers (PwC), providing Audit & Assurance services. As a Senior & Team Lead in the Private Company Services group, Derek furthered his business expertise in small-medium businesses, specializing in the health care, real-estate and manufacturing industries. After years of discontentment with the idea of life within corporate culture, Derek decided to combine his passion for small-medium business growth & profitability with his expertise in the health care industry.
Derek was critical in forming Abundant Life Health Centre and helped provide business consulting and financial planning to help build the clinic from scratch. Derek continues to guide operations and grow Abundant Life Health Centre on a daily basis, handling anything and everything business related – allowing ALHC's practitioners to put their focus where it counts: our patients!